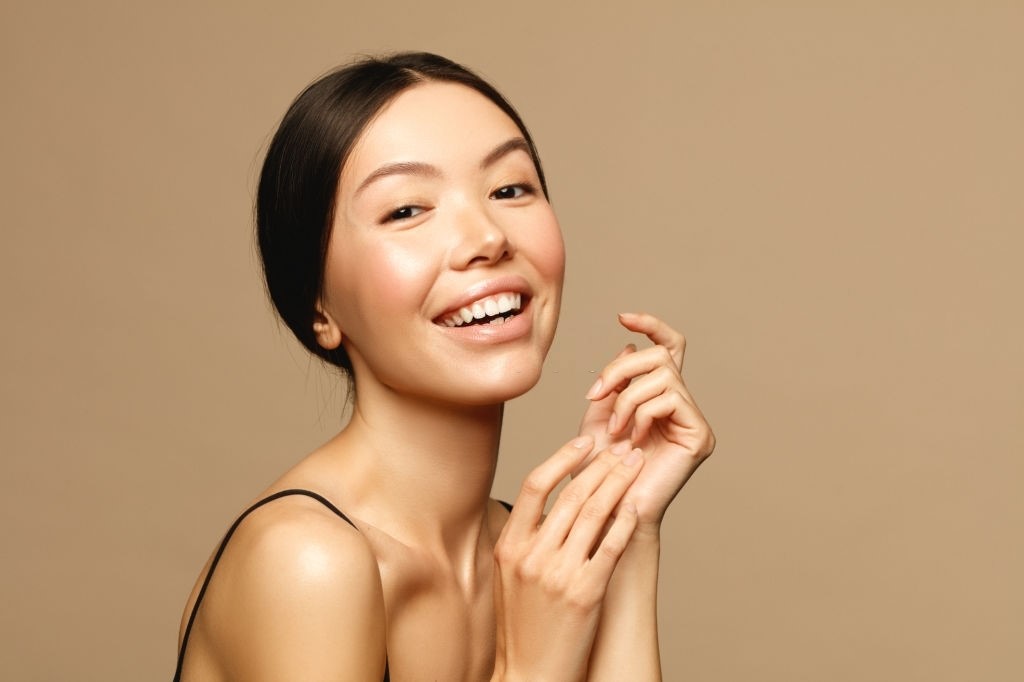 Women with fair skin are finally having their moment in the sun again! If you have fair skin, you would have likely realized that the makeup colors your tan friends wear won't look the same against your fair complexion. As with most things beauty-related, your skin tone plays a significant role in what makeup products look most flattering on you.
For those of you who are naturally fair-skinned all year round or those who lose pigment during the winter months, feeling and looking pale can be quite the challenge. Fair complexions can be challenging because the colors can often be too pigmented and harsh, and when it comes to foundations, they can often look too pink or too yellow on your skin. And most bronzers often give a red or too intense look.
Don't worry, read on to know some handy makeup tips for women with fair skin and product recommendations of some of the best moisturisers, best mineral foundation, organic primer and much more!   
TIP 1. PREP WITH SPF
While not solely a makeup tip, those with fair skin or any skin tone should always prep with an SPF. Even though this tip goes beyond skin tones, those with fair complexions are prone to burning when exposed to the sun's damaging rays. If you don't want to add yet another step to your makeup routine, some products can streamline your makeup look while also protecting your complexion from the sun.
TIP 2. MOISTURISE YOUR SKIN
Smooth, supple skin is your best base, and to achieve this you will need a natural face moisturiser. It'll give your complexion the hydration it needs before you layer up the rest of your makeup. Wash your face and while your skin is still a little damp apply liberally, giving your skin a few minutes to absorb. Make sure you use a moisturizer that contains a light texture and doesn't leave any sticky residue. We recommend using LAMAV Hyaluronic Moisture Cream that delivers a 12-hour hydration boost and visibly plump glowing skin.
TIP 3. CHOOSE THE RIGHT PRIMER
By now, you know that makeup primer is a holy grail to extend the lifespan of your look and to create an even base for the rest of your makeup. While most people opt to blot their face with the oil-absorbing cushion midday, choose a skin-protecting formula. For the pre-makeup preparation, look for a natural makeup primer that locks in the moisture whilst creating a perfect hydrated base for your foundation application.
TIP 4. OPT FOR MINERAL POWDER FOUNDATION
When it comes to makeup for pale skin, often heavy formulas end up looking cakey. On a day-to-day basis, opt for a sheer coverage mineral powder foundation. Select a foundation shade that matches your natural skin tone. Under no circumstances try to use a darker base than your natural color to look more brunette. Always choose the foundation shade that is closest to your natural color. When it comes to applying foundation, dab it on your face in small patches concentrated around your chin, cheeks, and forehead and cover up any dark spots and even out your skin tone while keeping your complexion natural and radiant. There are many foundation options available that are formulated with sun protection. The LAMAV Anti-Ageing Mineral Foundation contains SPF 15—perfect for your fair skin. Another tip isn't limited to fair-skinned beauties, but for anyone looking to achieve a flawless complexion is to mix your foundation with skincare for a natural glow! Mix it with a facial oil or hydrating serum for a beautiful finish that lasts all day. If you don't want to layer up so many products try LAMAV Organic BB Cream with natural sunscreen and bio-actives that provide effective coverage and long lasting hydration.
TIP 5. LESS IS MORE
Ever wondered what eyeshadow looks good on fair skin? For fair skin, eye makeup isn't about the shade but more about the application. It's a good idea to live by the words "less is more," and this is not only true when it comes to eyeshadow  but for most of your makeup. When picking a formula, consider a creamy eyeshadow. When considering eye makeup shades stick to pastels, greens, and purples to make your eyes pop. Try to avoid colors that contrast too heavily with your fair skin tone like deep earthy tones.
TIP 6. BUILD YOUR BLUSH
Create a buildable, blendable, and natural glow. Make sure not to go too dark, stick to peach and pink hues that can easily be built to your desired level of pigmentation. Give your cheeks a subtle flush!
TIP 7. EMBRACE THE MANY SHADES OF NUDES
When you have a fair complexion, it can't go wrong with a classic nude lip color. Of course, that doesn't mean you can't rock a contrasting red from time to time! Pro tip: If you choose to go for a bold lip color, let your lips take center stage and keep the rest of your makeup subtle.
TIP 8. OPT FOR A SUNKISSED BRONZER
We have one last tip for you! A bronzer makes your face look more sculpted and defined. It is a great tool for contouring, warming up the complexion, or adding a subtle glow. Opt for a sunkissed bronzer to get a beautiful natural glow. To make your quest for the perfect bronzer a little easier, we recommend using LAMAV Sunkissed Bronzer that gives a subtle warm glow and does not overpower your natural skin tone but actually adds depth.
Discover the best natural makeup that delivers a natural glow and real results. And now to enjoy your dazzling new look!
AUTHOR BIO: Thomas Willson is a digital marketer at LAMAV Organic Skin Science – World's first Certified Organic Skincare brand infused with scientifically proven bio-actives that provide the best natural skin care and makeup products in Australia. Tarj Mavi  the CEO and founder of LAMAV Organic Skin Science believes that "No woman has to sacrifice her health for beauty."
Related Posts:
Top 5 Undeniable Benefits of Botox Injections
Common Botox Myths That You Need To Know
Botox Aftercare Tips: Everything You Need To Know