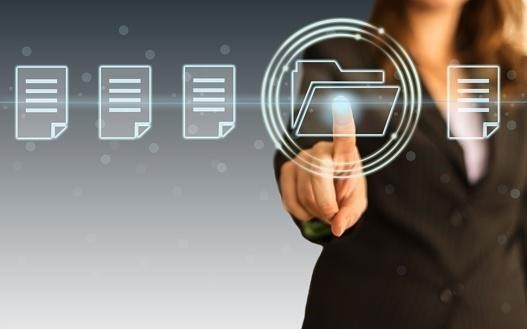 Are you considering becoming a Registered Technology Transfer Professional as you read this? If that is the case, it demonstrates your dedication to your job and determination to perform at a level that reaches world-class standards. And for that reason, this post intends to assist you in becoming an RTTP by providing helpful information and advice. Here are RTTP's applications and benefits.
What is the RTTP?
Registered Technology Transfer Professional (RTTP) is a globally recognized standard for Technology Transfer (TT) professionals. RTTP is the professionalization of technology transfer as a vocation and provides TT practitioners with recognition for attaining a peer-reviewed expert role in their careers.
RTTP also shows a person's dedication to professional development, personal excellence, and attaining world-class standards in the technology transfer industry. In other words, it demonstrates competency.
Such an international designation demonstrates to employers, colleagues, and partners that you have demonstrated the core competencies required to work effectively in the field of technology transfer and have sufficient experience to add substantial value based on a proven track record of benefits delivery.
Benefits
RTTP is the accepted standard for disseminating information and commercialization practitioners in universities, industry, and government laboratories. The RTTP framework acknowledges demonstrated skill and experience across the field of knowledge exchange, from the monetization of intellectual property to university-business collaboration and the formation of start-up companies. Besides that, RTTP signifies personal and professional credibility and informs employers, colleagues, and business partners globally that:
You are an experienced and skilled professional with a track record of success
You are a team player with excellent commitment.
You work effectively and creatively to add value and deliver results
You have shown competency, honesty, vision, adaptability, and tenacity.
You have completed relevant training courses, earned relevant credentials that enable you to perform well, and helped you build a substantial network.
There is another aspect known as 'Candidate RTTP.' It is a new designation that allows newcomers to the field to demonstrate that they are dedicated to a training and development pathway and are working towards achieving RTTP. It demonstrates to companies that candidates are committed to their careers and strive to achieve the greatest standards.
RTTP provides opportunities for career progression and mobility, international recognition, and tremendous job satisfaction in an influential position that may truly change the world! There are approximately 500 professionals in the world that have this certification. Why not be part of this?
Suppose you are wondering where to start; there is always a solution. The primary solution involves the Coalition of Technology Transfer Professionals (ATTP), an international alliance of twelve knowledge and technology transfer associations.
The original ATTP associations are ASTP Proton, AUTM, KCA, and Praxis Auril. ATTP's primary offering is the Registered Technology Transfer Professional (RTTP) certification. ATTP's mission is to advance and establish proper global standards in knowledge and technology transfer, which it does through the RTTP certification, the internationally recognized standard for knowledge transfer and commercialization practitioners working in universities, industry, and government labs.
Access to leading-edge training events
You will have the opportunity to attend practitioner-led training programs given by Alliance partner Associations and other approved providers while pursuing RTTP. ATTP administers a rigorous assessment process for all training programs that hold RTTP CE points. Alliance Associations provide high-quality, relevant, and diverse knowledge and technology transfer training that provides newcomers with a solid foundation to build their careers.
RTTP: Registered Technology Transfer Professional, The Alliance of Technology Transfer Professionals (ATTP), administers the RTTP certification, which acknowledges individuals who have proven a high degree of expertise and dedication to the technology transfer field. It enhances your resume and any job application in the technology transfer sector. It lends you credibility during negotiations, meetings with academics, and interactions with your manager.
Applicants who meet the requirements can serve in various professional capacities, including technology management, licensing, and marketing. As indicated by the organization, candidates must submit an application form, supporting paperwork, and a case study or demonstration of experience, assessed by a panel of industry executives for acceptance. Additionally, they must have held a position related to knowledge sharing or technology transfer for at least three years. Those pursuing RTTP can be recognized as "candidate RTTP" after six months in a relevant capacity, demonstrating their dedication to earning full RTTP designation.
Final thoughts
Technology Transfer is a relatively new career opportunity in some countries like South Africa. It provides several chances for those interested in pursuing both a scientific and a commercially-oriented career and combines these two options.
It is a very gratifying job in which you will work with remarkable individuals, witness innovative technology, and have the honor of bringing some of these to market. Regarding your application, I wish you the very best of luck! It is worth the effort to complete the application and attain RTTP status. As an RTTP, you gain professional acknowledgment for your career credentials, knowledge, abilities, positions, and accomplishments in technology transfer. Being an RTTP gives you a competitive advantage.