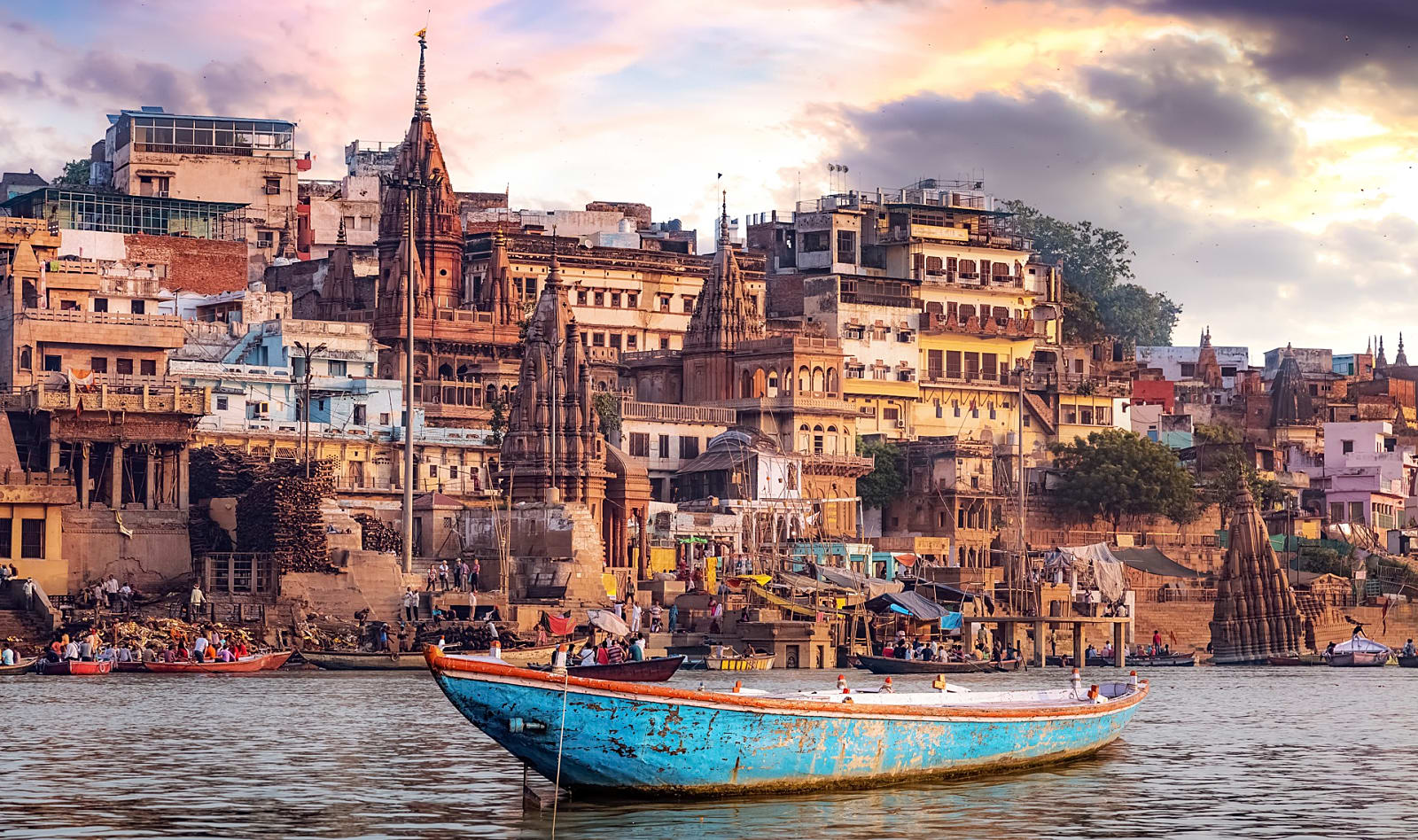 uttar pradesh is the bigest city of india. it is the most populer state of india.it was created by british government on 1st april 1937 as the United Provinces of Agra.According to the Population Uttar Pradesh is the Biggest state of India. Uttar pradesh calture is very good. There are Many Place where you Have to Must go Once in Your life . in this Article I am describe most Beautiful Place of Uttar Pradesh  and Uttar Pradesh Tour  Packages
1.Agra:- Agra is The Capitial of uttar pradesh .It is also Known As 'The Taj City' of Uttar Pradesh.It is the Most Valueable City for  Uttar Pradesh tourist  Because the Taj Mahal Is Located Here. Apart from the Taj Mahal , Agra Fort and Fatehpur Sikri are also included in the UNESCO World Heritage Site. The history of Agra Start from 11th Century. With the passage of time, both the Hindu and Muslim rulers ruled here. Therefore, a confluence of two types of culture is seen here.
2.Prem Mandir :- Prem Mandir is a modern temple in Vrindavan, a famous city of Mathura district of Uttar Pradesh. It has been built by Jagadguru Kripalu Maharaj as the temple of Lord Krishna and Radha. Which was released on 17 February 2012. It is looked after by Jagadguru Kripalu Parishad, an international non-profit, literary, charitable trust. On January 14, 2001, he laid the foundation stone of the Prem Mandir by placing the first brick in the presence of millions of devotees. From the same day, nearly a thousand craftsmen from Rajasthan and Uttar Pradesh along with thousands of workers were busy building the Prem Mandir and after 11 years it came to the fore. Perm Mandir is a Beautiful Hub for Uttar Pradesh Tourists.     
3.Ayodhya :- Ayodhya, the birthplace of Lord Rama, is one of the oldest cities in the country. Now Faizabad's name has also been changed to Ayodhya. That is, this entire Awadh region will now be called Ayodhya. Given its religious and historical significance, the Uttar Pradesh government has decided to develop it as a Uttar Pradesh tourist destination. This struggle has been going on for a long time to build the temple of Lord Rama in Ayodhya.
4.Hastinapur :- Hastinapur is situated on the banks of river Ganges, near the city of Meerut in the state of Uttar Pradesh. The history of Hastinapur city has its roots in the Mahabharata period and according to the epics, Hastinapur used to be the capital of the Kauravas. According to mythology, here was a great battle between the Pandavas and the Kauravas, the Mahabharata. In this battle Pandav had won and he ruled Hastinapur for the next 36 years, until the beginning of Kali Yuga. Hastinpur is The Best Opption for Uttar pradesh Tourists.
5.Varanasi Ghats:- Varanasi is a city located on the banks of river Ganges in the state of Uttar Pradesh, India, which is one of the very special pilgrimage sites for Hindus. Many people also come here for liberation and purification. Varanasi, one of the seven holy cities for Hinduism, is a very famous pilgrimage center as well as a tourist destination. Any person who comes here feels very light visiting this place and feels blessed after visiting the pilgrimage centers here.
6.Allahabad Fort :- It is a historical city, so many evidences related to the past can also be seen in the present. In terms of historical tourism, you can enjoy a tour of Allahabad Fort. History experts believe that this fort was built by the great emperor Ashoka, but later Mughal emperor Akbar captured the fort and repaired it (1583). This huge fort is situated near the Triveni Sangam site, which is counted among the fortresses of Akbar.
7.St. John's Church:- St. John's Church in Wilderness is a quiet place located in Mallital (northern end of Nainital). This church was established in the year 1844. According to the records, Daniel Wilson, Bishop (Bishop) of Kolkata, came here to establish the foundation stone of this church, during his visit he became ill and had to live in an unfinished house close to the forest. The church began to be known as St. John in the jungle. This church also serves as a monument of people who were victims of landslides in 1880.
8. Fatehpur Sikri :- Fatehpur Sikri is a city which is mainly made of red sandstone, tell Fatehpur Sikri was founded by Mughal Emperor Akbar in the 16th century. After this, it remained the capital of his empire for 15 years. This place included in the UNESCO World Heritage Site is a good example of Akbar's architecture. Fatehpur Sikri expresses its visitors beautifully.
9. Lucknow :- Lucknow is known as the town of Kebab and Nawabs, which is famous for its literature and culture and architecture. Lucknow is the capital of Uttar Pradesh and a very large city, situated on the banks of the Gomti River. Lucknow is a city that leaves a unique smile on tourists' face from its attractive tourist spots. This city displays the grandeur of the modern city's simplicity from rich colonial history to museums simultaneously.
10.Bara Imambara:- Bara Imambara is a special religious site. It is also known as Asif Imambara because it was built in 1783 by the Nawab Asaf-ud-Daula of Lucknow. Imambara is one of the most outstanding buildings in Lucknow. There is also a Shrine, a labyrinth in the complex – ie Bhanwarjal, a stepwell or step-well and the tomb of Nabav which is equipped with a mandapan figure.
Conclusion
Explore Walmart Travels Tours & Travels with best deals for India tour packages, Hotels, Foreign Exchange & Visa || get Premium Travel Experience, If you guys are looking for tour package for Goa state, India. Walmart Travels provide you best Goa Tour packages with sutable prices and we have also Urrar Pradesh Tour Packages and also we have  Premium Travel packages.