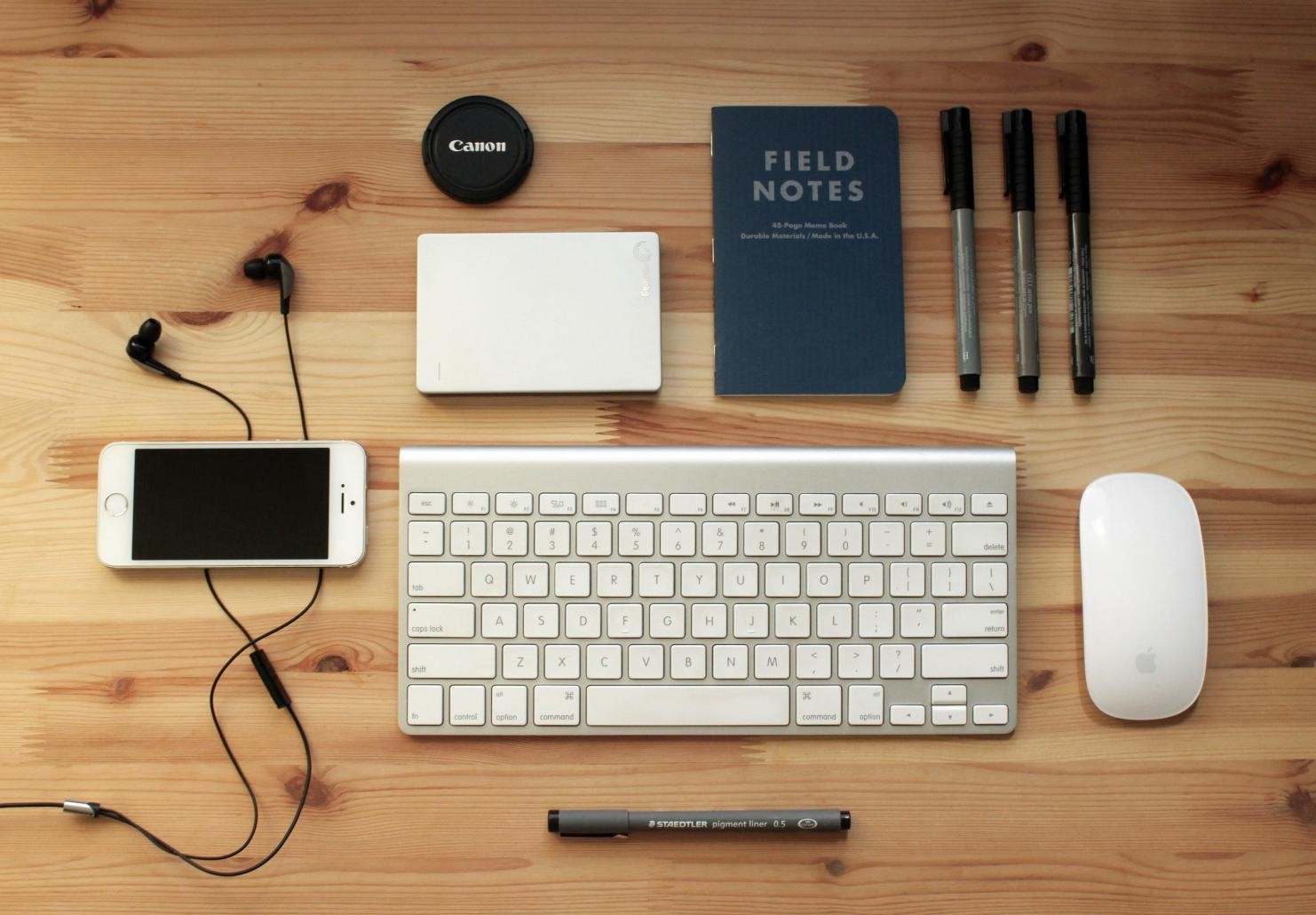 Life at colleges or schools is quite hectic for students indeed. Between the constant textbooks they need to read, millions of words they need to write, and countless caffeine beverages they are likely to drink, finding leisure time can become quite challenging for them. Anything that can make their academic life easier is like a godsend for students. With this in mind, many manufacturers have come forth with the latest gadgets for students that are likely to increase their productivity and make their academic life easy going. 
Whether you, the schoolgoer or college student, you are likely to find the latest electronic gadgets for students that are likely to boost your productivity level while helping you in your academic years. Below is the list of cool gizmos and best electronic gadgets for students in 2020 that you may buy using Amazon and the Tatacliq coupon code for significant savings. 
1. iPad
According to a recent survey, tablets are the 4th most popular gadgets for students. When it comes to the iPad, Apple is the brand that most of the students highly prefer to have. iPad comes with a larger screen size with retina display that is suitable for students who read ebooks regularly or take classes online. Despite using it for extended hours, students won't have to strain their eyes.
---
---
2. OTG
When the internal storage of mobile fails, OTG comes to rescue the students. OTG is the best alternative to a hard disk. All students are not equipped with laptops, so storing their study materials and useful content becomes challenging. So, to address the issue OTG Pen Drive is designed. Load all the documents and files into your OTG and plug it into your Smartphone to easily access everything. 
3. Kindle Paperwhite
Kindle Paperwhite is the e-book reader that is developed and designed by Amazon Inc., mainly for the students. This gadget saves students from the pain of carrying heavy books physically to their schools. Students need to buy the e-book version of the book from Kindle Store and download it on their Kindle Paperwhite. 
It is the lightweight e-book reader with 300PPI anti-glare resolution. You can buy it online at Amazon India and use Amazon kindle device coupons to save a lot of money.
4. Digital Notepad
Digital Notepads are the sought-after electronic gadgets for students in 2020. From students to teachers, everyone is investing in digital notepads and for many good reasons. You can do virtually anything with the notebook, from drawing to writing notes to making doodles and lists. So, go paperless and opt for the LCD digital notepads that come with a stylus and internal storage memory.
5. C-Pen
C-Pen is the book scanner that can scan an entire book in real-time. It makes scanning of documents, books, and paper easier and efficient for students. Now you don't have to find any text or quote from a book manually; search for it on your system instead of doing it manually. It also helps you to have digital copies of your textbook that you can use anywhere and anytime. 
6. Multifunctional Printer
Being a student, you have to manage several assignments. Students also need to take the print out of their tasks. And for this, they need a robust and best printer. A multifunctional printer at home can be a lifesaver for students. The multifunctional printers can scan documents, print, and also work as a fax machine. There are different brands in the market that design multifunctional printers for students.   
7. MP3 Player with Voice Recorder
Students usually experience a lousy cramp in taking notes as fast as their educator speaks. But they don't have to struggle anymore because MP3 Player with Voice Recorder allows the students to sit back and record instructors' lectures, which they can listen to later at their convenience. Besides, it also provides you with musical entertainment during your leisure time. 
These were some of the top-rated and most useful electronic gadgets for students in 2020, which are worth buying. All these gadgets increase the students' productivity, helping them in their studies, and making academic life easier and smoother for them. So, invest in all these gadgets in 2020 to stay ahead as a student.