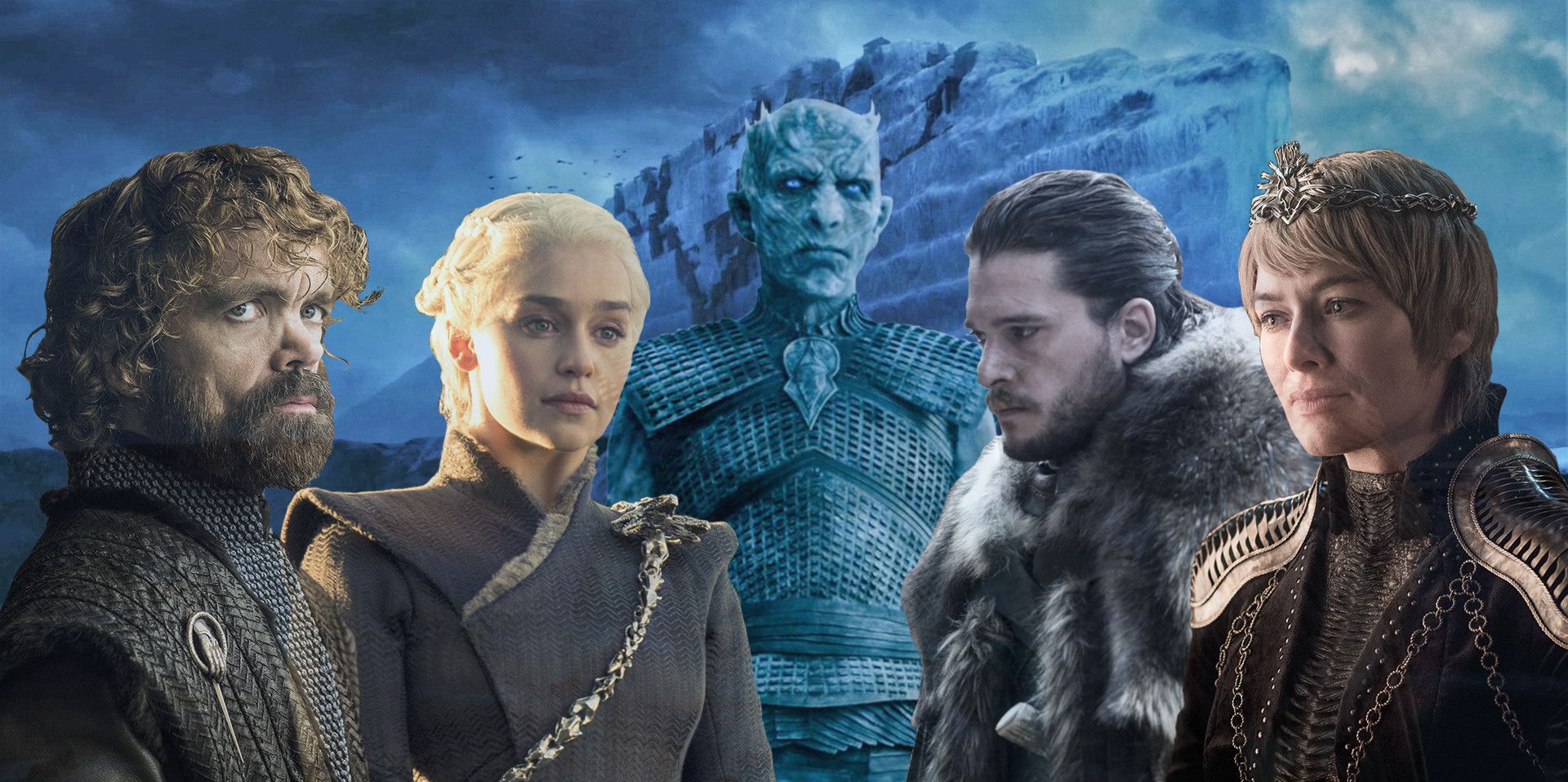 Game of Thrones has always been trending and most loved Series. Now as the show is coming to an end all the viewers are sad about it but excited for the running Season for which they waited for approximately 2 years. After a long wait, undoubtedly expectations are damn so high and to be very true, GOT is doing justice as well. In the Last episode of Season 3, the biggest war was held. People were scared and excited at the same time. GOT has always come in an unexpected way and that's what amazed people always.
All the viewers knew already that their favorite characters may die in the war against the Night King but frankly, no one was prepared to see them dying. People who died in the war were, are and always be our all times favorite. Here is the List of people who died in the great war against Night King.
Lyanna Mormont: Heartbreak ranking: 8/10
This little lady has always been an inspiration for many. The way she spoke for her people and for justice was really admirable. Being a little lady, she wasn't afraid of death (White Walkers). She fought bravely till the end and died like a legend. She killed a giant White Walker by inserting a dragon Glass in his eyes and died as he crushed her with his hands.
Eddison Tollett: Heartbreak ranking: 7/10
He was the 199th Lord Commander of the Nights Watch. He was always been very honest with his duty and with his friends. He died when a white Walker stabbed him from the back while he was saving Sam. He was a very lovable character and our heart cried when we saw him dying.
Beric Donddarion: Heartbreak ranking: 7/10
He died many times (6) before too but his friend says lord of light wants him alive. He has a purpose to live. Perhaps that purpose was to save Arya because he died saving her. When The Hound was carrying Arya and saving her from White Walkers, Beric let himself fed to White Walkers so Arya could be saved. He died with talking many good Wishes.
Theon Greyjoy: Heartbreak ranking: 9/10
My heart aches when I saw him dying. He deserved really better. He was saving Bran from White Walkers and when he saw Night King he was sure that he is going to die, Just then Bran said "you are a good Man, theon". He ran towards Night King and Night king killed him with a sword.
The Night King: Heartbreak ranking: 1/10
Few people are disappointed with his death because they wanted him to fight a little bit but we never saw him fighting at all in any season, but whatever it was, I am happy that he is finally No More. Just when he was trying to get his sword to kill bran, all of a sudden, Arya jumped over him and stabbed him with valerian steel and he broke down in glasses. This Arya became our all-time favorite Stark.
Jorah Mormont: Heartbreak ranking: 9/10
He loved Daenerys and protected her from the starting. He has done everything to protect her and to be with her. He always showed his love for Daenerys and died protecting her only, probably the death he would want. It was really Heart-Breaking scene to saw him dying in the lap of his beloved Queen and dragons were sobbing also.
Melisandre: Heartbreak ranking: 5/10
I never loved her in the starting, but she played a really important role. She lit up the lights whenever needed. She saved Jon Snow and now she saved Winterfell. But yes she did miserable things in her life. As she got to know that they won the last war against Night king. She threw her Necklace and became really old and died walking away from the Winterfell.
My favorite Character from all was Theon Greyjoy and Jorah Mormont. Though I felt bad for every Character, I wish Theon would get few more hugs from the people he betrayed and lost faith from. But the Episode was worth watching and full of Suspense