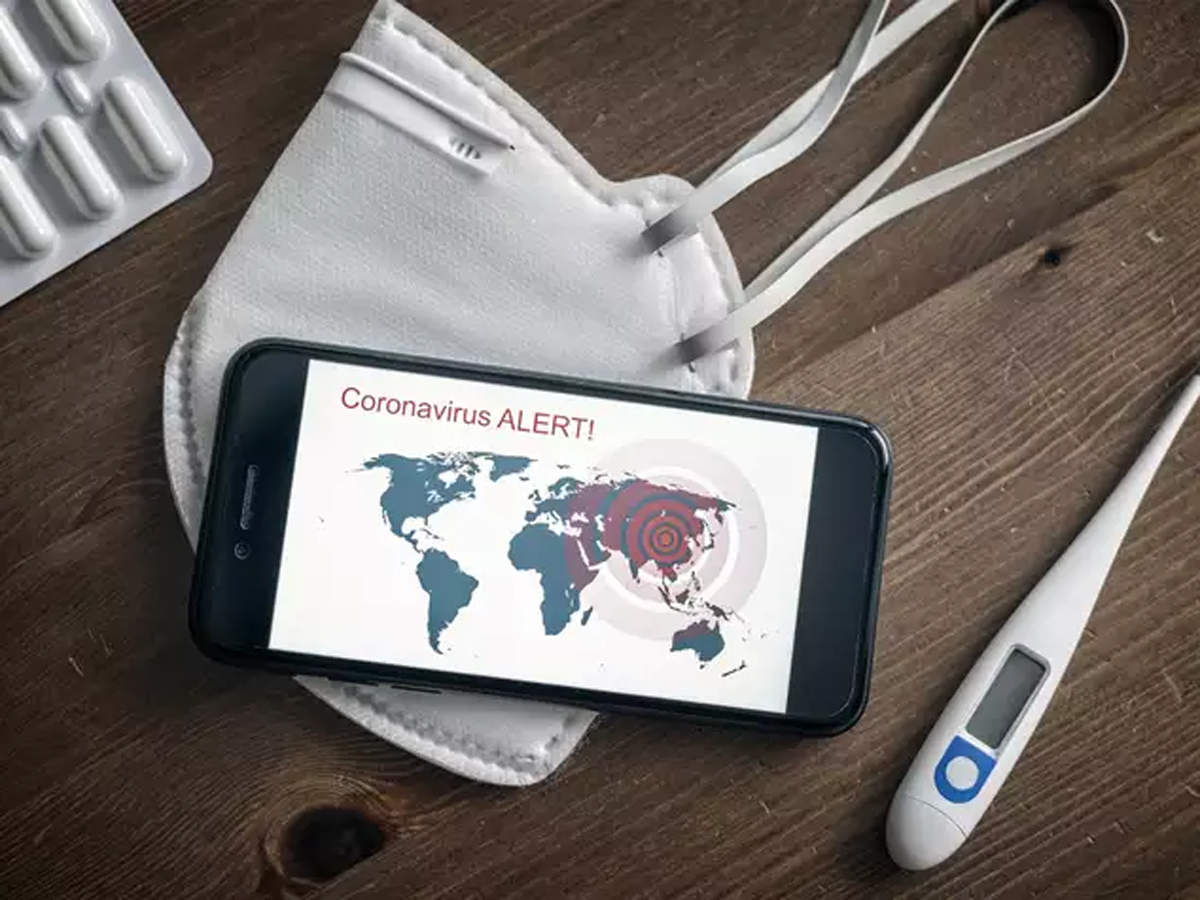 As we all know, the COVID-19 pandemic has upended the whole world. It is also shaking up the industries and the global economy on a very large scale. Due to this global pandemic and lockdown situation, there is an increased usage of online platforms. People carry out their work and look for entertainment through online sources. Consumer buying behavior has also taken a new turn. This is because people no longer wish to go out frequently for their purchasing needs in this global crisis condition.
The upcoming days will also witness the rise of traffic towards various online platforms. Understanding this great demand for online platforms, many entrepreneurs are now showing keen interest to venture into the online industry. So, there is an amazing opportunity for aspiring business owners to earn more by setting up their online businesses.
Still, you may doubt whether this is the right time to start an online business or not? But, launching and running your online business during this COVID-19 outbreak will be a win-win situation for all. Another great thing about online business is the capability to adapt quickly. So, you must keep in mind that only online businesses have the potential to get through this pandemic and can see tremendous growth shortly.
But, before plunging into the online business, an entrepreneur should ponder several things and must follow robust digital strategies to face the challenges. The proprietors who are already running the online businesses must tweak their business operations to handle the current crisis.
So, if you are one among those entrepreneurs looking to launch your own online business during this pandemic or looking for possible ways to revamp your online business, then you are in the right place
In this blog, we can see the growth of various online business sectors during this pandemic; some useful tips to start and run a profitable online business during this pandemic and during post-COVID-19, mistakes that must be strictly avoided when starting an online business; ways in which the online businesses can enhance the business operations. 
Online business sectors that are thriving during this COVID-19 pandemic
Even though the COVID-19 pandemic situation has an immense impact on many industries worldwide, certain online business sectors are flourishing even during this crisis condition. This is because the whole world is now relying on digital space more than ever before.
During this pandemic, the growth of the eCommerce industry is even more accelerated with millions of people who are stuck at homes willing to make their purchases online with just a single click. Also, the online streaming industry is blooming during this pandemic as people obviously avoid going out for entertainment purposes due to the social distancing measures and activities. The usage of social media applications like Facebook, Instagram, etc also became the prime choice of people who are seeking social interaction and entertainment.
Healthcare businesses with a strong digital presence are also experiencing rapid growth during this COVID-19 pandemic. Because with robust digital strategies, these businesses are providing significant personal health details, regular health updates, and guidance on medications.
Delivery applications are also taking a hit as people order everything such as groceries, clothes, books, etc from their home and also need timely delivery of those items.
Also, fitness enthusiasts are now showing a keen interest in virtual training sessions, online yoga classes, workout sessions with no gym and health center availability in this pandemic. With the digital platforms, the fitness industry thrives during this COVID-19 pandemic. Similarly, online video chatting platforms are also having a huge demand with hundreds and thousands of people looking for a perfect platform to get connected with their close circle.
The educational sector has taken a digital transformation and shifted to online learning programs. Almost all business sectors are now moving online to thrive during this pandemic and also after this crisis condition.
I hope now you can understand that only online businesses can survive and to grow in this pandemic condition. If you have any idea of investing in any new online business venture, take a look at the below section.
How you can start and grow your online business during the pandemic and post-pandemic
As said before, people are purchasing online much more during this pandemic. So, there is a golden opportunity for entrepreneurs to make a great profit by starting an online business. But, they must be ready to face the challenges and the cutthroat competition in the online industry by doing something interesting and incredibly unique. Let us now see what you can do in order to build your online business.
Have a strong digital space
Online businesses must have a powerful digital presence to fulfill the needs of their valuable customers. A website built with an appealing and responsive design, easy to use interface will surely impress users. So that users will prefer to make use of that site frequently and will return to the site regularly. Or else, the users will go for the competitor site with a best-in-class online space that offers quick customer service.  
Create a personalized online experience
Businesses must leverage the latest technologies in order to give a personalized experience for users in their online spaces. You can design your online platform to recommend products for a specific user based on his/her behavior on the platform and depending on the way they navigate the site. This will automatically intensify the personal connection with your potential customers.
Have a meticulous communication plan
Whatever may be your niche market, it is essential to communicate effectively to your customers. Only then you can educate your users about your products and services and can also remind your users about your existence then and there. There is no doubt that good communication with your customers will definitely differentiate your online business from all others.
Enhance for mobile
In this age of social distancing, customers prefer to shop online from their mobile devices. As mobile shopping is increasing day by day, it is important to optimize your site for the rich mobile experience. So that your customers will be able to shop conveniently on your online platform from their smartphones.  
Apart from the above-mentioned factors, there are also some significant concepts that you must keep in mind for running an online business smoothly during this crisis condition. To know more about these key measures, have a quick look at the Online business blog.
As an entrepreneur, you must be also aware of certain mistakes that should be avoided while launching an online business. Continue reading the blog to know about those mistakes.
Mistakes that must be avoided when you start your online business

 
Not understanding your target audience needs
If you don't define your target audience and understand their needs, you will miss the chance to market and popularize your business among them. So, it is a must to identify your niche audience and know what they actually want from your online business. So that you can focus better on your marketing strategies.    
Not being unique
If your online platform is very similar to the other digital spaces available in the market with no notable inclusions, then you cannot get shine. Therefore, make your online business space unique so that your users will keep coming back to your platform again and again to buy a product or to get a service. 
Not having a secure online platform
If your online platform is not secure enough to provide a safe online shopping experience to your customers, then your users will not wish to buy from your online space. Therefore, to boost confidence in the minds of your customers, it is very essential to have a reliable online platform with multi-level security checks.
Missing feedback from your customers
When you don't listen to your audience and miss to get valid feedback from your customers, you cannot tweak your service or product to meet your customer requirements. Also, you cannot deliver top-notch customer experience on your platform. So, shape your online business by getting user opinions about your product.
Not optimizing sales channels
If your online business fails to support various sales channels then your customers will not prefer your brand even if you are offering the best services and products in the market. So, to build your online business, look for the most possible ways to sell effectively especially during this lockdown.
I hope you can now understand the vital things that must be considered when you launch your online business.
Also, the entrepreneurs who are already running online businesses need to know certain methods that they must follow to improve their online business operations during this pandemic and post-COVID-19. Let us see those now.
Ways to stay ahead of others in your online business
Be transparent
Whatever may be the online business, customers expect transparency. When your business is transparent, you can build trust among your customers easily. Thereby, your users will be more likely to provide feedback and share their personal experiences with other customers. Through transparent online business operations, you can also improve your customer service.
Be responsive
Online businesses must engage users, should respond to each and every customer need and doubt instantly, and must be flexible enough to solve their queries irrespective of their preferred channels. This will make the users feel more valued and will also boost confidence in them to utilize your services and products.
Modify your services
It is essential to adapt your online business services to the current pandemic situation. So, be a little bit creative in delivering your services and products. To help customers during this lockdown, online businesses can offer discounts, free delivery, monthly, or weekly subscription plans, etc. With this, they can also stay ahead of their competitors. 
Reinforce the bond with your customers
You must strengthen your relationship with your customers in order to grow your online business, mainly during this pandemic. Deliver timely content, have a quick online chat with your users, set up virtual meetings with them, create online FAQs to solve user problems, and so on. All these activities will make it easy for your users to connect with you whenever they are in need. So, you can surely intensify the relationship with your customers.
Final thoughts
I hope now you will have an idea about some key concepts for launching and running a successful online business during this pandemic situation. So, whatever may be your online business concepts, it is very important to build and maintain a robust digital space for your online business as mentioned above. This is completely possible only with a felicitous online solution that well suits your online business model.
But, where can you get an appropriate online solution to run a lucrative online business? For this, I would suggest you reach a well-known online solution provider, delivering best-in-class clone solutions for different online business verticals. Only with such a perfect online solution, you can build a full-fledged online platform for your business
If you are really interested in launching and running your own profitable online business, you can approach Appkodes to turn your online business dreams into reality. Discuss your fresh online business ideas with their team of enthusiastic experts and materialize your online business goals quickly and within your budget.